Goooooooood Friday, everyone!
It cannot have escaped your notice that it's December tomorrow. The month of much eating, drinking and making merry at soirées, and the month of giving and receiving gifts. I wanted to highlight a couple of my newer sponsors in case you hadn't taken the time to click on them, because they are all perfect sites to find a present, be it for yourself as a pre-Christmas party outfit, to give to a loved one, to drop hugely obvious hints to best friends or partners… or to spend your Christmas money swag on after the fun has all passed.
Firstly, Whirling Turban.
This fantasy paradise of a dress emporium is every pin-up's dream, and I was honoured when they wanted to advertise on my blog. I've had a prized and much-worn Petal Bust dress set for years, and the modelling photos I did in about 2008 are still some of my favourite ever. As you can see, they even used them for the advert itself!
Bernie!
If I ever get married, it will be in a Whirling Turban. If you have a wedding coming up, then you should consider it! Or if you're attending a wedding as a guest – mine was originally bought for just such an occasion. While they do still do custom-makes, their off-the-peg styles in the WT boutique are just the ticket for Christmas and New Year, and they are just so helpful and quick to reply. Can't praise them highly enough, really.
My favourite style (aside from the one I already own of course) if the Peek-a-Boo. There is definitely one such frock in my future.
The second shop I'd like to draw your attention to is the divine Betty Blue's Loungerie. I modelled for this lovely lady a while back, and she's got some new colours in her already-perfect loungewear range. Side note: I just typed that as 'lungewear rage', which tickled me probably a lot more than it should have!
The delicious Morgana couldn't be more perfect to model the 1940s style Black Nell Robe. Looks like you can now have yours crystalled all over as well – blimey. Talk about luxe! I suggest you open the page and 'accidentally' leave it in front of your other half in the next week… enjoy unwrapping it on Christmas day!
Last but not least, not so much a sponsor than the talented wife of a friend of mine, has just started up Belle and Vidére, a company making beautiful hand-crafted lampshades from vintage fabrics and antique glass beads.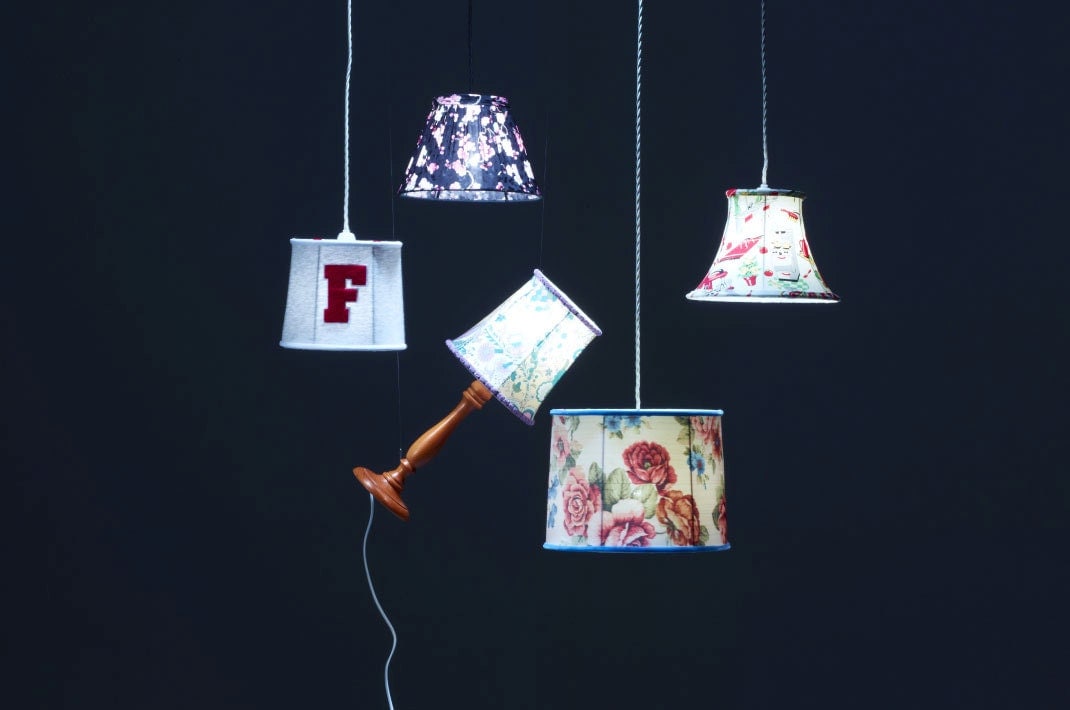 There are one-offs from vintage off-cuts, repro fabrics and plain shades featuring chenille varsity sweater letters that date from the 1950s to the present day…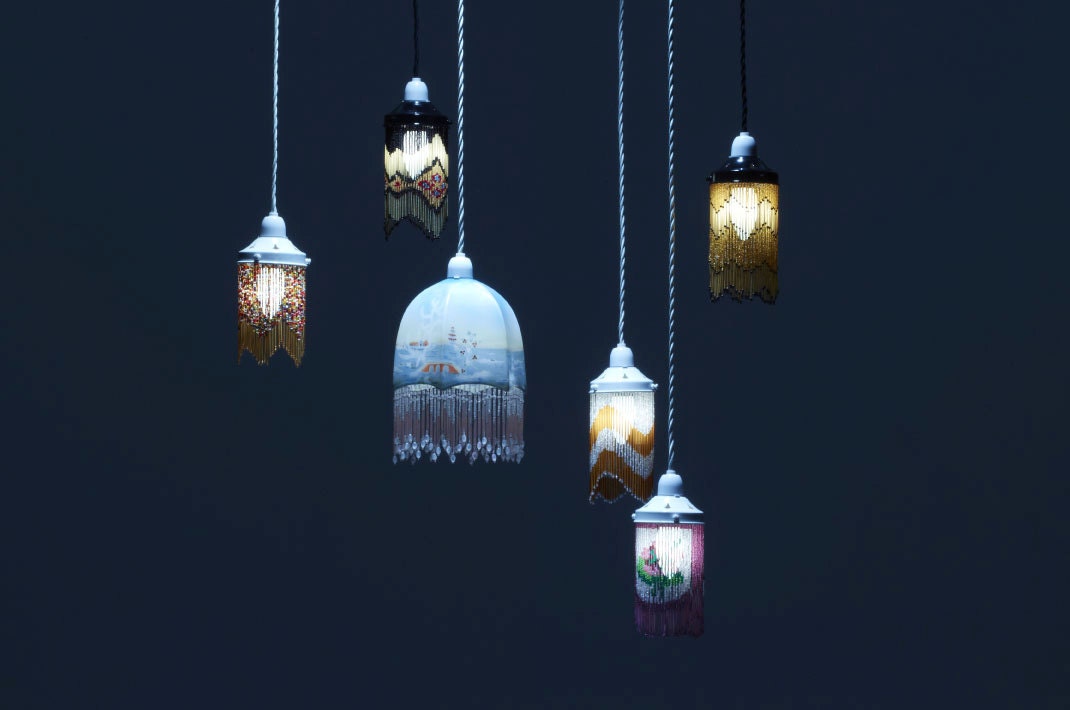 …and glittering beaded shades made of Murano glass. Perfect for vintage-lovers and modern interior design aficionados alike. Do have a look at the Belle and Vidére Etsy shop if something home-themed is something you're seeking this Christmas!
Back next week with yet more fascinating posts about clothes and such things, you lucky readers. Have a great weekend!
Fleur xx
DiaryofaVintageGirl.com