Good morning you gorgeous people! I have a rather exciting post for you today.
But first, a question. Are you more of a sweet, cotton candy girl?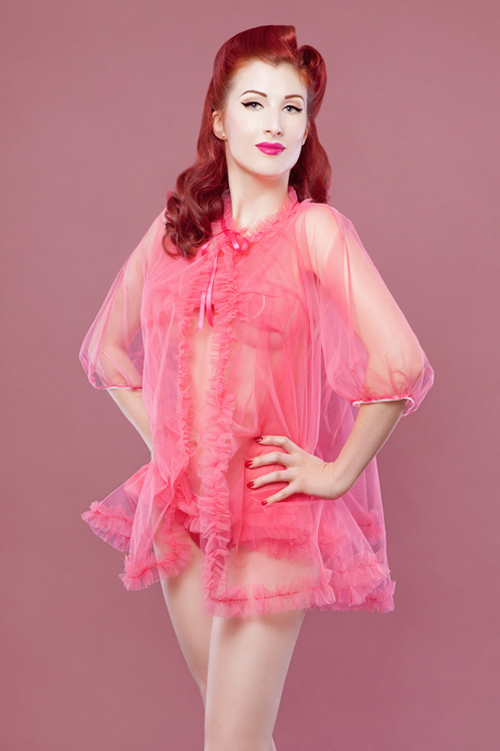 Or a dark-hearted temptress?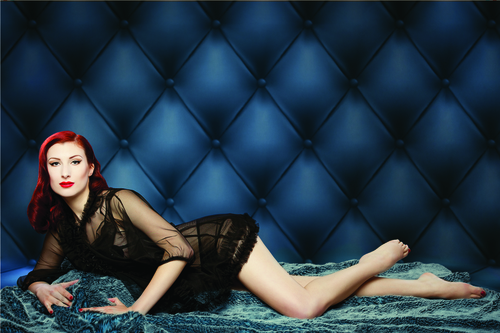 You'd better make your mind up, because by the end of this week, one of my readers, somewhere in the world, will win one of these sets, courtesy of Betty Blue's Loungerie!
Now, you may remember, many moons ago, I modelled for Betty. If you have a poke about on her wonderful site, you'll find me modelling both a 40s style two-piece and some very awful modern pyjamas. But the purpose of this post is not to talk about my modelling, but to make you choose between the Cotton Candy Tempest set, comprising:
The bed jacket, as seen above…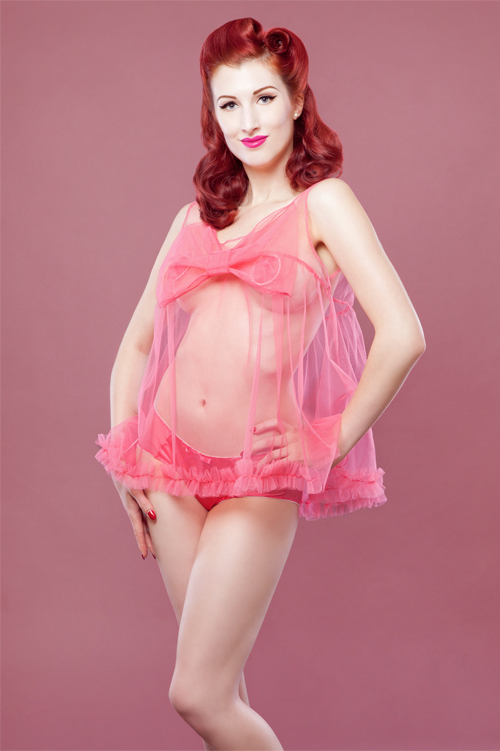 A babydoll…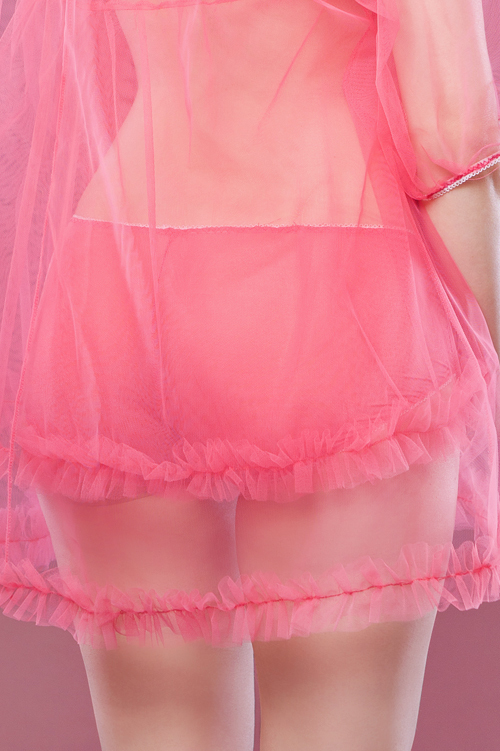 And a pair of ruffly knickers.
The Black Tempest set comprises the same pieces, of course…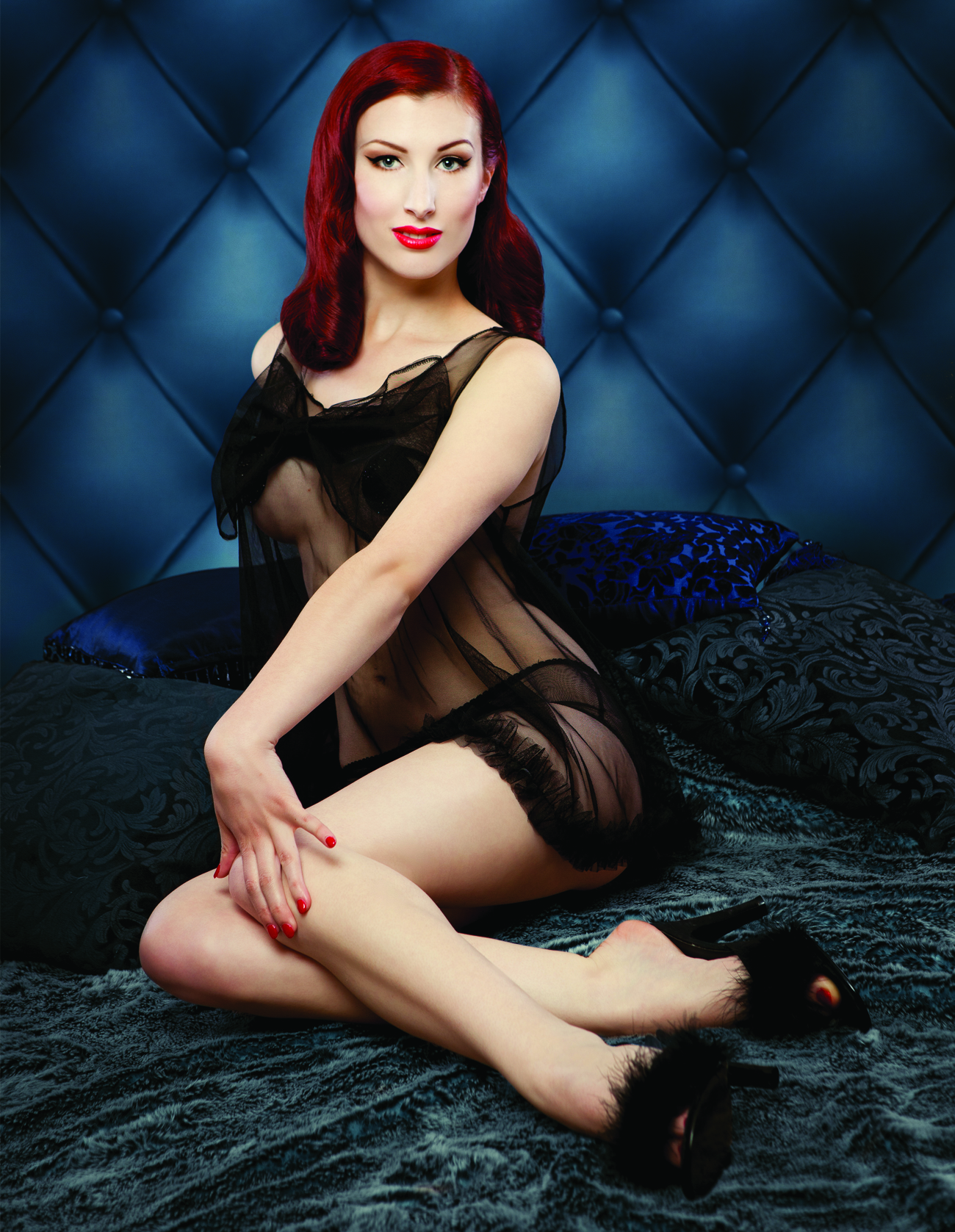 (side note: how smokingly hot is Lady Betty herself?)
The Tempest comes in Small, Medium and Large, and Betty will post it anywhere in the world, to arrive in time for Valentine's Day (at least in the UK, fingers crossed for the rest of the world).
But how can you enter our little giveaway, you might well ask?
We want you to expose your crimes against loungewear, and repent.
Go to your social media network of choice and follow Betty Blue's Loungerie – either on Twitter or by liking the Facebook.
Take a photograph of your most criminal lounging apparel – you can be in it if you like, but you don't have to be! We want jogging bottoms, old vests, grey pants – the works!
Post it to your Twitter (you can do this through Instagram) with the following message and hashtag: I've served my time, @bbloungerie! #loungecrime
Or, post it to the BBL Facebook page with the same message, but tagging Betty Blues instead of hashtagging.
We will look through all the entries at close and judge whose crime is the most heinous, and thus the most deserving of a new set of loungerie. Anyone in the world can enter.
Competition closes on Sunday 3rd February and I'll announce the winner (and post their winning/losing #loungecrime) on Monday 4th.
While you wait for us to pass our sentence on to you, make sure you have a look around the beautiful things on the
Betty Blue's Loungerie
site. And someone, please, buy me this.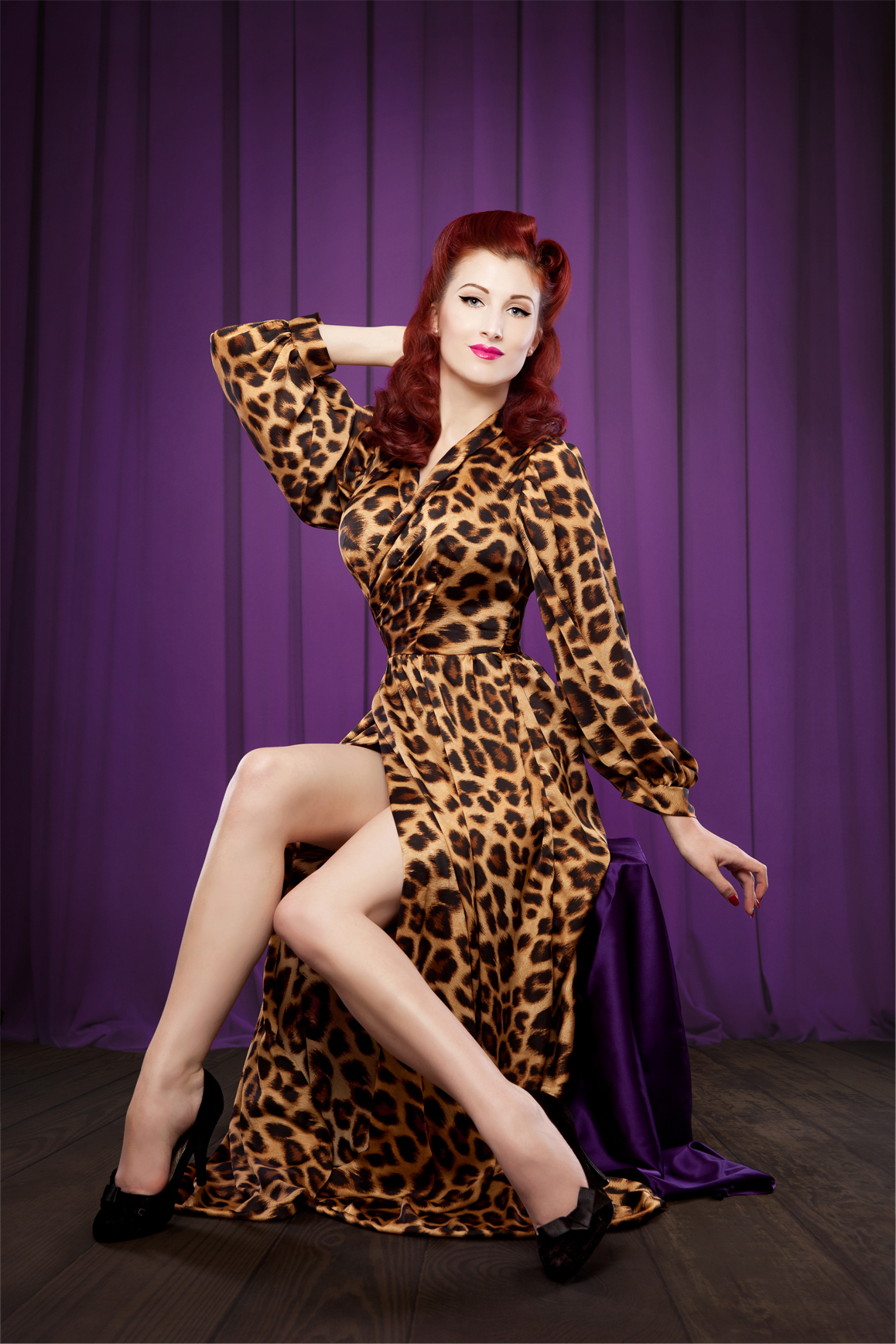 Good luck, everyone!
Fleur xx
DiaryofaVintageGirl.com