This was meant to be a post for The King's Ginger, but I have managed to somehow lock myself out of my Flickr account until later today, and if you're a regular reader you will know that those posts are very picture heavy. So I have made myself a free Photobucket account in order to do another quick 'n' dirty outfit post!
This is what I wore during the day on Halloween. A nod to seasonal spookiness, but without going all out!
My
spiderweb Jenny Skirt
from PinupGirlClothing is apparently from the 'Vintage Goth Pinup' Capsule Collection, and suitably gothy indeed. I do wear it all-year round but it's particularly suited to this time of year! I'm wearing it with a
Vivien of Holloway peasant top
and my trusty leather jacket. You can't see my shoes above, but they're
Minnetonka Thunderbird II moccasins
, purchased from somewhere online in a sale! Here's a shot from instagram.
My black velvet turban is a really cheapo one I got from eBay, jazzed up with an autumn cluster-clip from the lovely
Rosie Alia Designs
. As you can see from this photo, it was unseasonably warm on Friday.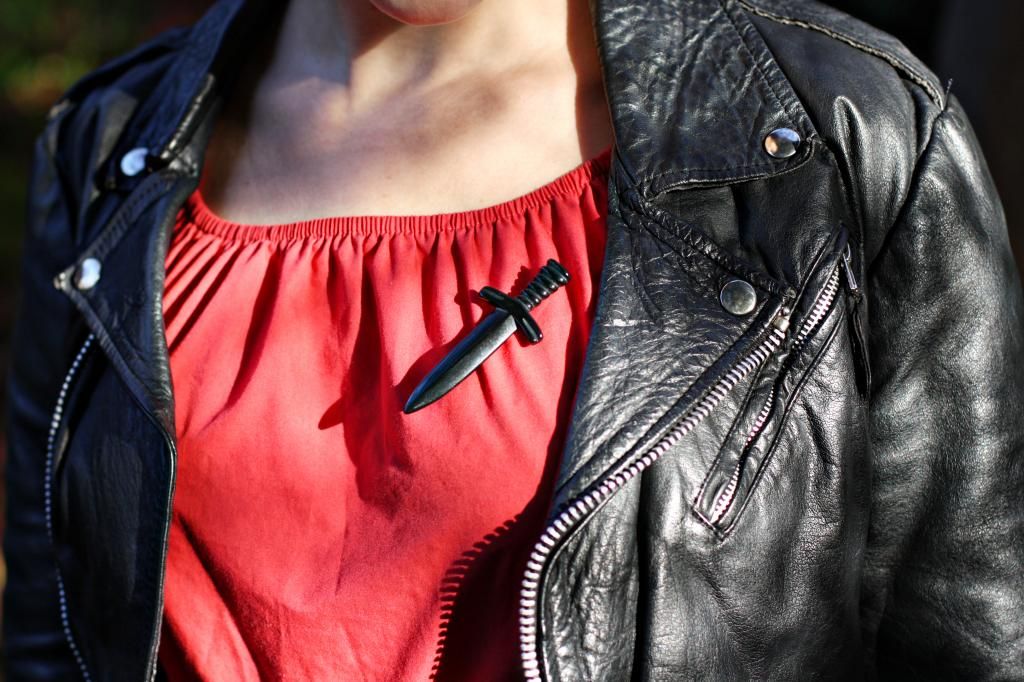 The dagger fakelite brooch came from Beyond Retro!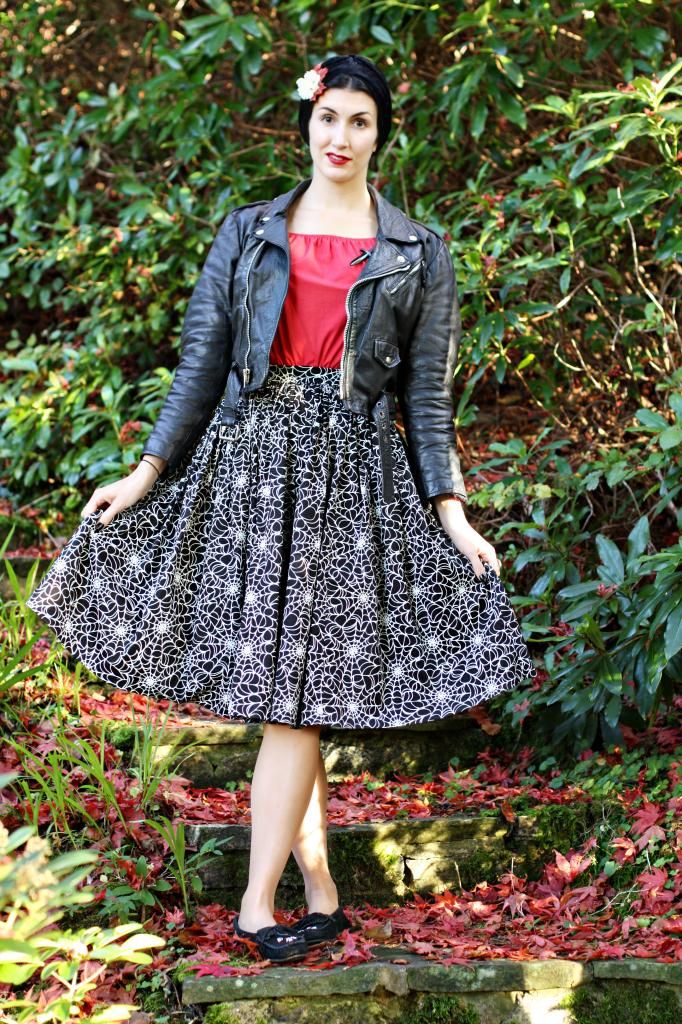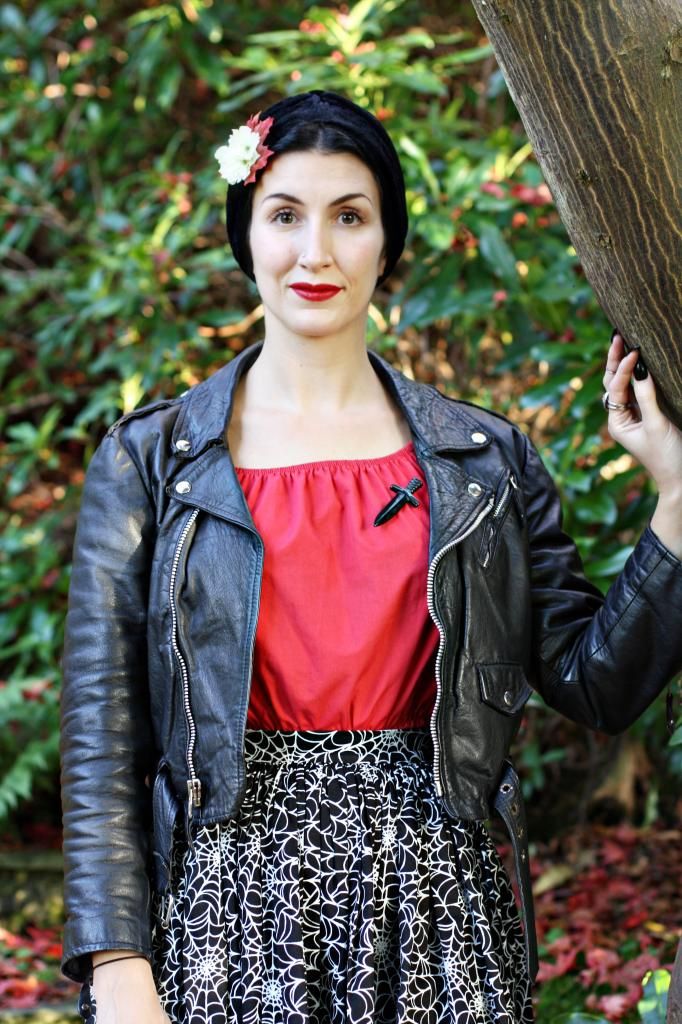 As to what I wore on actual Halloween night and the following one, this Instagram will have to serve as the only proof since I didn't pose for any proper photos. Mainly because I didn't put in any proper effort.
Mainly I just want to point out my
Luxulite brooch
and my
ReVamp Meteor purse
, which cost me a lot of money a frighteningly long time ago (maybe 8 years) and which I hardly ever use. So I have used it loads lately!
Hope you had a much better costumed Halloween than me, guys?
Fleur xx
DiaryofaVintageGirl.com